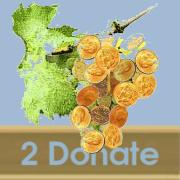 Click here to add this page to your favorites folder!
Share this page with a friend!
Click here to link to us.
Schimba aceasta pagina in Romana.
Romanian Orphanages
Purpose
The Purpose of our Romanian Child Development Program is to demonstrate the love of Christ to children in targeted orphanages. Specifically, we will improve the quality of life within the orphanage and develop the children mentally, emotionally, physically, professionally, and spiritually.
Assumption

The basic survival needs--food, clothing, and shelter, are obtained primarily from the Romanian government. Our contributions to basic survival needs will be supplemental. The long-term needs and medical and dental services will be our focus. These are the areas of concern, where we have had programs and/or would like to start programs.
Mental Development:
Conventional education
Infant Massage
Emotional Development:
Counseling programs
Infant early development programs.
Physical Development:
Medical Teams
Dental Teams
Nutritional program
Professional Development:
Vocational training
High school training
Micro-enterprise development
Mentoring: including how to act professionally, how to interview for a job, etc.
Spiritual Development:
Bible Clubs
Yardsticks to Monitor:
Percentage of children leaving orphanage get jobs in first 6 months after leaving.
Percentage of children from orphanage that still have a job after 12 months.
Number of children who receive our development in each of the 5 areas.
Percentage of children in the orphanages who receive our development in each of the 5 areas.
Direct nutritional program measurement (e.g. height/weight)
---
LJ's work (while with Northwest Medical Teams) in the news:
Sullivan J. Return to Romania. The Spokesman-Review . Spokane, Washington. 9 February 1997, p. A1.
Sullivan J. Into the heart of darkness. The Spokesman-Review . Spokane, Washington. 20 October 1996, p. H1.
Other Sites of Interest:
What is infant massage and why is it important?
Information on Romania
Romanian Embassy
Romanian Resources
RADOR Press Agency

Germany:
Phone: 49 (0) 162.1911.838
Address: Fruehlingstr 17A
86559 Adelzhausen


Romania:
Phone: (4) 0722.889.267
Address: Post Restant
115300 Curtea de Arges (AG)

Contact us at:



© 1999-2006 Laurent J. LaBrie