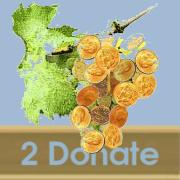 Don't forget to bookmark this page!
Share this page with a friend!
Click here to link to us.


Iraqis attack, murder Kurdish aid workers,
relief groups charge.
by Terry Atlas
Chicago Tribune, Thursday, October 31, 1996, p.10.
WASHINGTON - Saeed Mustafa, a driver with the American-funded aid group Concern for the Kids, was beaten, stabbed and burned with gasoline two weeks ago in the northern Iraqi city of Dohuk.
He was then taken from the hospital by agents from a Baghdad-backed Kurdish faction, who arrested him on charges that he burned his own vehicle and harmed himself.
The young wife of another Concern for the Kids worker was taken into a field and shot, five times in the heart and once in the head, with a .38 caliber snub- nosed Smith & Wesson pistol, the preferred weapon of the Iraqi secret police.
As alarmed humanitarian relief groups recounted the stories on Wednesday, they said that far from being cases of random violence their Kurdish workers are being singled out for threats, attacks and even murder.
Concern for the Kids director Robert Anderson, who spent the last several years with his wife in northern Iraq, said President Saddam Hussein's agents and their Kurdish allies are targeting people they regard as traitors for cooperating with Americans.
"Those agents are there now, they are stalking them, and they are looking for a chance to blow them away," he said.
Since the collapse of the U.S. guaranteed Kurdish refuge two months ago, thousands of fearful Kurdish aid workers and their families have abandoned their homes, sold their possessions and waited for word that they would be evacuated and resettled in the U.S.
The U.S. pulled its personnel out of northern Iraq two months ago as Hussein defied Washington and sent his army to support one Kurdish faction, the Kurdistan Democratic Party.
In the following days, the U.S. evacuated 2,140 Kurds who worked directly for the U.S. government and their relatives, plus 600 Kurds associated with the CIA- financed Iraqi National Congress.
From the Turkish border, they were flown to Guam to be processed for political asylum. Administration officials said their resettlement in the U.S. will begin next week.
The Clinton administration hasn't decided what to do about the more than 4,000 stranded Kurdish relief workers.
Mitzi Schroeder, Washington director of the International Catholic Migration Commission, said the agency's Kurdish employees have been followed, threatened, attacked, and robbed at gunpoint. A driver was shot in the head and paralyzed after complaints to local authorities, she said.
Other groups recount similar stories. "Without the umbrella of Operation Provide Comfort, our staff is really in imminent danger," said Donald Aaker, director of Wells of Life, which digs water wells for villages.
"To abandon them now would be unconscionable," Rep. John Porter (R- Ill.) said in a letter he is circulating for signatures by other House members before sending it to President Clinton.
The Justice Department is concerned about the difficulty in screening out evacuees who may be Kurdish fighters, Iraqi spies or criminals. And while the administration has an evacuation plan, some government officials contend it may not be necessary to use it.
"We're not aware that there's any imminent threat to these people," said State Department spokesman Nicholas Burns. "We're aware of two cases of drivers being attacked, but we don't see from that, given that we're talking about 4,000 or 5,000 people, any pattern that would lead us to believe that there's a threat to this particular group of people."
The administration is trying to negotiate a cease-fire between rival Kurdish factions to stabilize the situation in northern Iraq, and it has asked leaders from both groups to ensure the safety of former aid workers.
But American humanitarian aid groups warned that the ability to conduct dangerous relief efforts in the future will become more difficult if the U.S. is seen as abandoning aid personnel.
"It's a terrible precedent," said Laurent La Brie of Northwest Medical Teams. "Our government loses its integrity and our organizations, affiliated with our government, lose their integrity."
U.S. relief groups have given the State Department the names of about 4,500 workers and their relatives for possible evacuation. Representatives from the aid groups appealed for action in meetings this week with White House and State Department officials, including, Leon Fuerth, Vice President Al Gore's national security adviser.
---
Addendum: On 10 December 1996, these personnel, including 260 from Northwest Medical Teams, were evacuated and are now on their way to the United States. Any employee who works for us there in the future signs a statement acknowledging that the "Safe Haven" is not in place and they will not be evacuated. Thank you to Leon Fuerth and all members of the Justice Department, Department of States, and Congress for listening and fulfilling promises made to the Iraqi people. Thank you also to my brothers, sisters, and colleagues in other relief organizations who joined me in presenting our cases so eloquently. Ultimately, thank You to the God of Moses who gave me the words to speak when we declared, "Help our people go."---LJL
If you like the way I work,

me at

Return to top of page