"I am writing to you, little children, because your sins are forgiven for his sake... fathers, because you know him who is from the beginning... young men, because you have overcome the evil one." I John 2:12-13
Study Masters
Update September 2004
"Laurentiu! Aurelia!" shout the children out on the balcony of the hospital as I park the car. The reception we receive from the excited children always warms us to the bone. We can't think of a more effective way to spend a summer while Europe virtually grinds to a halt for vacation. After two months away, August in Romania was extra-special to us! It was almost as though we had never left. We resumed ministry in the hospital and the community.


Hospital ministry
After listening to half a dozen tales of what had happened in their lives the kids asked us about our lives. The things we see and hear bring us back to reality of Romania and the reason for our ministry. Aurelia witnessed one child get beaten by a janitor and another get traumatized to tears by his mother for Aurelia's having to ask him to share his crayons.
But many things have changed. Vandalism has continued its decline and the children have become much less violent toward each other. We must give credit to God and His work in the lives of the children through our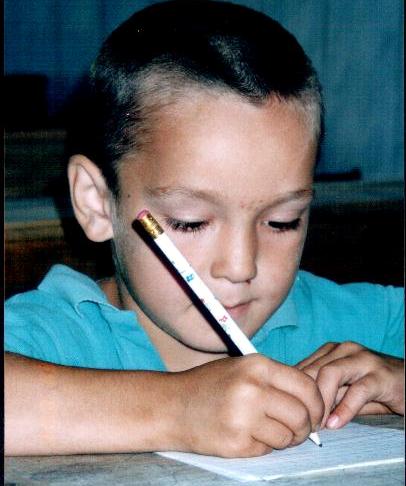 Biblical stories and principles.
"You're my brother, you're my sister. Come take me by the hand.
Together we will work till he comes. There's no foe that can defeat us,
when we are walking side by side. As long as there is love, we will stand."
--Russ Taft "We Will Stand" Walls of Glass Album
The civilized world has slowly united in fighting terrorism. Yet it seems like there are still many Christian groups that are too busy pursuing doctrinal perfection to unite in exposing the spiritual terrorists it harbors. We prefer to be in the coalition to replace hatred with love as our team did earlier this year. And, we have seen the value of applying Matthew 18 even among non-believers. Since Aurelia complained to the authorities, supervision of the children has increased and one indifferent worker was replaced. Now they don't go unattended or stand in third-story windows with only a hole-ridden screen to keep them from plunging onto the pavement. Least of These seems to be in this coalition. Unlike our former group, they embrace all Christians. This makes it much easier to work with our Catholic and Orthodox brothers, and prevents the revival of rumours that we were in some kind of a cult. "As long as there is love, we will stand" against all foes! Alleluia, what a feeling!
Still, in the summer, few adults take care of them, based on the perspective that their brains should "rest" from the school year. They don't get as much time to play outdoors as they have in the past, especially when we have brought groups of people to do summer camps. So, they are bored most of the time, eager to learn to read, write, praise God, hear Miss Aurelia's Bible stories, etc.
Aurelia continued with her children, teaching reading and writing. Nicusor entered Club 100 for typing 100 characters per minute, and Fanus (top) started classes. In our hospital church service, the children were thrilled to receive drawings and questions from a Sunday School in Pennsylvania. The pictures became a cherished keepsake for children who go months without a visit or a letter and they drew pictures that I sent back.
Our methods are getting good publicity. Our article on child development was so popular that Lydia woman's magazine has requested permision to reprint it in their German, Romanian, Croatian and Hungarian editions. Our three other articles in the series have been scheduled for publication starting next year.


Community ministry
We had our alpha test of our MasterStudy program. In the first session, we discussed the need among Christians to know how to understand what we read in the Bible or any literature. In the second session, we discussed the concept of graceful correction. Character development will be a prominent part of the program.
Both sessions included extemporaneous speaking. For several minutes in the first session, Justin insisted he couldn't speak in public and nervously laughed through his talk. I hid the fact that he was the only one not to receive a vote for "best presentation". The second week he volunteered to choose the topics and his talk about Jesus was unanimously chosen as the best~~a practical example that he can do all things through Christ.
The program was popular and fruitful. We look forward to beta testing the program among the Romanian immigrants in Germany. Since they come from a denomination that focuses on emotional experience instead of understanding Scripture, learning OIA study techniques should be equally as useful.
On the home front, Aurelia's mother (below, right) had a good one-week visit with us. Every other night we studied and discussed the Bible. She seems interested but not yet convinced to give her life to Christ's lordship. When Aurelia took her back to Moldova, we tried to find someone who would care for her and witness to her 3 nights a week. Aurelia's mother offered an average wage but in the Baptist church, the only person interested wanted to be paid double. She wants to go to church but can't find anyone but the Jehovah's Witnesses that would be willing to take her!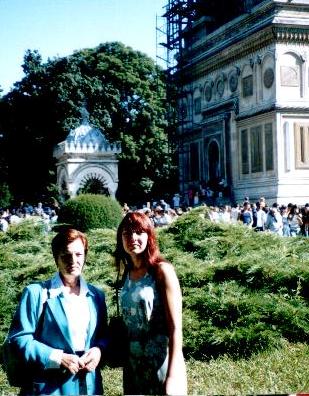 Invoking praises for:
all the team members that emerged from battle unscathed and unwavering in their devotion to God's ministry here,
safe travel to Romania and back,
the popularity of our precepts and programs,
the refreshment of our sabbatical,
the growing team, and
reduction of $5000 in annual ministry overhead costs.
Invoking prayers for:
MasterStudy to fulfill needs among the Romanian immigrants,
a missions conference we are hoping to lead in Italy in October,
the continuing growth of our website work,
language study,
us to find a Christian to witness to Aurelia's mother,
recovery of the team from spiritual battle, and
our financial support to continue its growth to meet our needs. We are still short by about $200/month.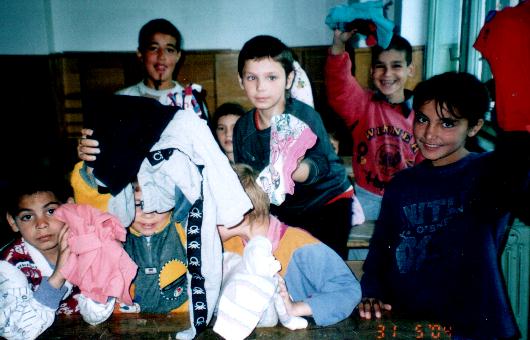 In Least of These, we now have a partnering team where we can send Italians whom we motivate to help the Romanian orphans (left with gifts we gave them. In our first visit to meet the Romanian team, we found out that the husband of one of the leaders is involved in planting churches rich in grace, character development, and ethics, just like we are. As a reward for standing up for the right, God has given us everything virtually everything our ministry has needed! Praise His awesome name with us!
Love,


To support our work, click here.