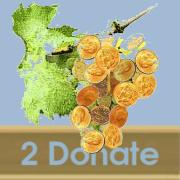 The Character of a Missionary (Part 2)
by Aramus Crane


Abstract: From our experience in Romania, we believe that a missionary's character must include a teachable attitude and brotherly love for them to effectively teach about their experience with God and Jesus Christ.
Contents

Brotherly love
Teachable attitude
Prerequisite #3: Brotherly Love

"God is love, and he who abides in love abides in God, and God abides in him.... If any one says, 'I love God,' and hates his brother, he is a liar; for he who does not love his brother whom he has seen, cannot love God whom he has not seen." (I John 4:16, 20)

There is often a lack of love with many so-called "believers." My missionary friend in Italy characterizes the evangelical church in Italy as a minefield. Now this doesn't mean that all of the churches are mines. However, there are enough of them maiming and killing the passion of believers that this name fits in Romania as well. Most Romanians who have become evangelical Christians in the West say that they would never go to a Romanian Repenter group because there is no love, just laws. Many of these groups have foreign missionaries among their leaders.

Many claim to know, love, have a relationship with, and even be in-dwelt by the God of Love, while they don't reflect that love. Many people who call themselves "believers" refuse to partner with their brothers in Christ. The Bible states that this denies their profession of faith.

When I observed how little difference there is between people who call themselves believers and those who don't, I wondered if I could be perceiving things incorrectly. But, after finding that Matthew 24 and Revelations 6-17 foretell of this situation, I decided to do something about it.

When a missionary gets discouraged by the goats in the fold, lacking a basic level of honesty and concern for his fellowman (James 2:14-17), the missionary must find a creative, positive and loving reaction when he encounters them. When I felt my love diminishing because I perceived a lacking reciprocity of love in the missionary community, I knew I would either have to act or give up. After praying, I used my MBA and some of my management experience and opened the Integrity Internetwork.

Sending missions and sponsoring churches should evaluate the love of the candidate. This usually will require defining what love means. Instead of defining loving as a person with a smile and a pleasant voice, a good place to start is I Corinthians 13.


Prerequisite #4: A Teachable Attitude

"For if any one is a hearer of the word and not a doer, he is like a man who observes his natural face in a mirror; for he observes himself and goes away and at once forgets what he was like."---James 1:23-24

Like in any profession, a missionary must be humble and approach the field not as a teacher but as a learner, asking the locals to teach him or her their ways. Donald N. Larson uses the model "learner, trader, and story-teller" to replace the stereotypical missionary model of "teacher, seller, and accuser". ("The Viable Missionary" Perspectives: A Reader op cit, p. 438) When one is a trader of experience instead of a seller of one's culture, he has taken an important step of humility. Larson tells us what this looks like:


"I ...come equipped with photos of my own extended family and country. I can exchange elements of my background with others, as I open discussion about a wide range of ways to be human.

"During these 'trader months' I concentrate on fitting in and establishing relationships. I continue to spend mornings with my language helper learning to talk about the photos in my collection... I tell as much as I can about the way others live, how they make their livings, what they do for enjoyment, how they hurt and how the struggle for survival and satisfaction."


When one plays the role of an accuser of sin, shouting "hell, fire, and brimstone," many judge him as self-righteous. Using stories as a way to teach about biblical ethics educates the missionary as well as his hosts.

Each of God's ambassadors must find a function in the community that is perceived as similar to one played by others in the community. In some countries, such as India or Nepal (perhaps--I'm not knowledgeable about these countries), a religious teacher or guru may fit into the culture. In others, he person desiring to evangelize or plant churches should become a tentmaker to validate his presence. When he has seen some of the different occupations of the people and has evaluated how they are viewed, he can choose the most appropriate.

For instance, if one goes to Italy and informs people that one is a missionary, instantly the doors close to further relationships with non-believers. A friend of mine who had that experience had to move to another town to escape the stereotype that was placed on him. When he had the chance to do it all over again, he chose to assume a valid occupation, an English teacher. Outside of English, he is not the teacher but takes the role of a learner.

What is the best way to start the learner role after the missionary's plane wheels have touch down?


"Pediatricians have observed that a non-drugged newborn is often more alert during the first day than at any time in the following week or two. These alert hours facilitate the formation of the early bonding. When a baby is groggy from medications given to the mother in labor, however, neither the baby nor themother can take advantage of this God-given period. Or when the baby is whisked away to the isolation of a nursery, this time of acute awareness may be lost as well." (Thomas and Brewster "The Difference Bonding Makes" Perspectives: A Reader op cit, p. 444.)


Similarly, the first few weeks after a missionaries arrival, adrenaline and epinephrine are high, making impressions more memorable. The missionary is more able to bond with others at the very time he or she thinks that lack of language skills make him unable to.

Thomas and Brewster tell of the benefits of an exercise where one day new missionaries are told to find 50 people and greet them. They were to express a desire to learn the language, tell them that this greeting was all they could say but when they learned more, they would return.

Patterns set during this time are more permanent. Often, the missionary focuses on settling in with his belongings, organizing her collection of Amy Grant records or getting established with the local Internet Service Provider. When this happens, the newcomer is likely to re-establish western ways.

If a new missionary fellowships more with expatriates, then when he seeks answers to questions about the culture, he will receive foreign answers. However, if he lives with a host in the beginning, he will adopt a greater number of local habits. However, a word of warning. One who adapts well to the culture will likely find relationships with foreigners more strained.

For instance, I had no expatriate friends for the first year in Romania. My strong community relationships caused one person to tell me I was "too Orthodox". If he had read his Bible and had some missiology training, he would likely have said I was orthodox. I ended up marrying a Romanian, which was unacceptable to many of them. Seven years later, I still socialize much more with the local people than with my compatriots.

Also, a mission agency should have as much of a teachable attitude as the missionaries in the field.

"After half a century or so [the Danish-Halle Mission to the native Americans] discovered that the experienced missionaries on the field could best formulate strategy and policy, which might then be ratified by the board back home." (Beaver RP. op cit. p. 247)

After experiencing both centralized and decentralized mission cultures, I believe the latter is probably most effective. But, few are the people who reach seniority and have the humility to accept the decisions of the field. So, such structures are more rare.

Go to Part 3