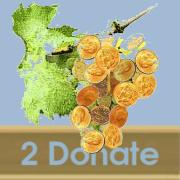 Click here to add this page to your favorites folder!

Website Mission Statement
Bearing in mind the holiness, love, and justice of God and our mandate to conform to that image, our mission in life is to:
1. Know Him intimately as revealed in the life of the Lord Jesus and in our living dialogue with the Holy Spirit.
2. Help others to intimately know and obey Him through sharing the Scriptures and sharing a life that demonstrates our faith in the Scriptures and its call to a life of love and righteousness.
3. Use our resources--time, money, and energy--to advance the cause of love and holiness in the next generation.
Scopul Meu
Tinînd in gând sfîntenia, dragostea, si justitia Domnului Dumnezeu, si porunca Lui sa ne potrivim chipului sau, scopul meu în viata este:
1. sa-L cunosc pe El în modul intim cum El îsi dovedeste prin viata Domnului Isus si prin dialogul meu viu cu Duhul Sfânt.
2. sa ajut pe altii sa-L cunoascã si sa se supuna Lui prin raspândirea învataturii sfinte din scriptura si prin exemplul meu cu o viata care sa dovedeasca încrederea mea în Scriptura si în porunca Lui la o viata cu dragoste si neprihanire.
3. sa folosesc resursele mele--timpul, banii, si energia, pentru a face ca generatia tînara de astazi si de mâine sa cunoasca dragostea pentru Dumnezeu si sa traiasca împreuna în iubire si neprihanire.
---Aramus Crane
©2000-2005